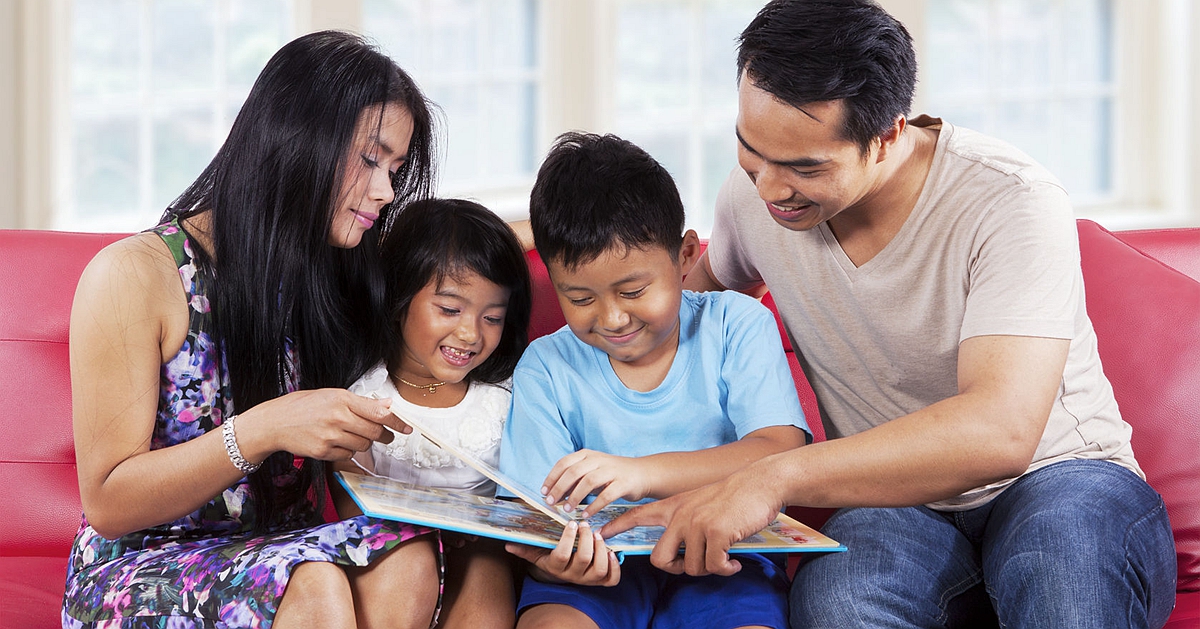 本書單由李貞慧老師提供。
國一文法
現在簡單式:
《How Do Dinosaurs Say Goodnight?》
Jane Yolen, illustrated by Mark Teague, Blue Sky Press, 2000.
(句型:現在簡單式「Does…?」問句)
現在式、過去式:
《Once Upon a Memory》
Nina Laden, illustrated by Renata Liwska, Brown Books for Young Readers, 2013.
(句型:Does a feather remember it once was…a bird?)
There is/are…+地點:
《The Shark in the Park》
Mark Watson, Pablo Michau, Pablo Checa, 2014.
(句型:There's a shark in the park! / There are no sharks in the park today!)
地方介詞:
《up & down》
Oliver Jeffers, Philomel Books, 2010
(例:up & down, over & under, above & below, outside & inside, in front of & behind, etc.)
祈使句:
《Daisy: You Do!》
Kes Gray, illustrated by Nick Sharratt, Red Fox, 2004.
現在進行式:
《Roger Is Reading a Book》
Koen Van Biesen, Eerdmans Books for Young Readers, 2015.
(句型:Shhhh! Quiet. Roger is reading. Roger is reading a book. / Emily is playing. Emily is playing a game. / Emily is singing. Emily is singing a song. / Emily is playing. Emily is playing the drum.)
like + Ving:
《Things I Like》
Anthony Browne, Dragonfly Books, 1989.
(句型:This is me and this is what I like: Painting and riding my bike. Playing with toys and dressing up. Climbing trees and kicking a ball.)
國二文法
because…句型:
《I Didn't Do My Homework Because…》
Davide Cali, illustrated by Benjamin Chaud, Chronicle Books, 2014.
(句型:I didn't do my homework because an airplane full of monkeys landed in our yard.)
When…句型、有關描述情緒、人格特質的形容詞、顏色:
《The Rainbow Book》
Kate Ohrt, Accord Publishing, 2011.
(句型:When I feel pink, I am sweet and cuddly.)
as…as…:
《Quick as a Cricket》
Audrey Wood, illustrated by Don Wood, Childs Play Intl Ltd, 1982.
(句型:I'm as quick as a cricket.)
動名詞 (Ving) 的用法:
《Some Things Are Scary》
Florence Parry Heide, illustrated by Jules Feiffer, Candlewick, 2011.
(句型:Getting hugged by someone you don't like is scary.)
形容詞原級、比較級、最高級:
《Frog and Fly》
Jeff Mack, Philomel Books, 2012.
~ed vs. ~ing 形容詞:
《I'm Bored》
Michael Ian Black, illustrated by Debbie Ridpath Ohi, Simon & Schuster Books for Young Readers, 2012.
所有格代名詞:
《All Mine!》
Zehra Hicks, Two Hoots, 2015.
(句型:Excuse me! That's my lunch! ALL MINE!)
look like 的用法:
《It Looked Like Spilt Milk》
Charles Shaw, Harper Collins, 1988.
millions of 的用法:
《Millions of Cats》
Wanda Gag, Puffin Books, 2006.
(句型:hundreds of, thousands of, millions of, billions of, trillions of)
國三文法
had better + 原 V:
《A Wonderful Year》
Nick Bruel, Roaring Brook Press, 2015.
(句型:It's cold outside! You'd better wear your boots," said her mother. "You'd better wear your earmuffs," said her father. "You'd better wear your snowpants," said the dog.)
too…to…的用法:
《Never Too Little to Love》
by Jeanne Willis, illustrated by Jan Fearnley, Candlewick, 2013.
假設語氣 if:
《If My Dad Were an Animal》
Jedda Robaard, little bee books, 2015.
形容詞子句:
《Windblown》
Édouard Manceau, Owlkids Books, 2013.
(句型:I am the one who cut the paper into the pieces that the chicken saw lying around. / I am the one who made the paper that the fish cut into pieces that the chicken saw lying around.)
現在完成式:
《Of Thee I Sing: A Letter to My Daughters》
Barack Obama, illustrated by Loren Long, Alfred A. Knopf, 2010.
(句型:Have I told you that you are part of a family?)
被動語態:
《17 Things I'm Not Allowed to Do Anymore》
by Jenny Offill, illustrated by Nancy Carpenter, Dragonfly Books, 2011.
(句型:I'm not allowed to +原形動詞)
used to 的用法:
《I Used to Be Afraid》
Laura Vaccaro Seeger, Roaring Brook Press, 2015.
(句型:I used to be afraid of spiders but not anymore.)